Stay Involved
Keep checking back for updates and announcements. Follow us on Facebook to stay up to date!
MISSING PERSONS/CHILDREN
EVACUATION NOTICES
NATURAL DISASTERS
BOIL WATER ADVISORIES
INCLEMENT WEATHER WARNINGS
CRIMINAL ACTIVITIES
ROAD CLOSURES/TRAFFIC ALERTS
SHELTER IN PLACE/LOCKDOWN
Questions? Watch the video below.
Luce Fire Announcements
Looking for driven, community minded people to serve on the department.

Download Application


**You will be redirected to an external website to download the application.
Join us!
Like and follow us on Facebook!
Looking to join the Department? Contact us on Facebook or or the online form and we will get right back to you.
Contact Us
Download Application
**You will be redirected to an external website to download the application.
Leadership
Our leadership consists of the Chief, two assistant Chiefs, and six Captains.
Chief Todd Daming
Chief Daming has been a member of the Luce Fire organization since 1980. He holds fire service certifications in general firefighting, strategy and tactics, rescue, firefighter instructor, hazardous materials, emergency driving and is also an Emergency Medical Technician (EMT). He has attended many seminars on management, fire scene investigation, laws and personnel issues.
Chief Daming has held the Chief of Department office from 1992 through 2006 and again continuously since 2009. The chief has worked as an EMT on ambulances in Spencer and Warrick County. He and his wife Rita, have been a lifelong resident of Luce Township. Chief Daming has served along side his father, Paul and brother Tom, on the fire department. Currently, his son Tyler serves the department as a firefighter as well. The chief's main objectives for the fire department and community is to
provide the best service that funding and manpower will allow and
ensure all members go home to their families at the end of each event to which they respond.
Todd Daming, Chief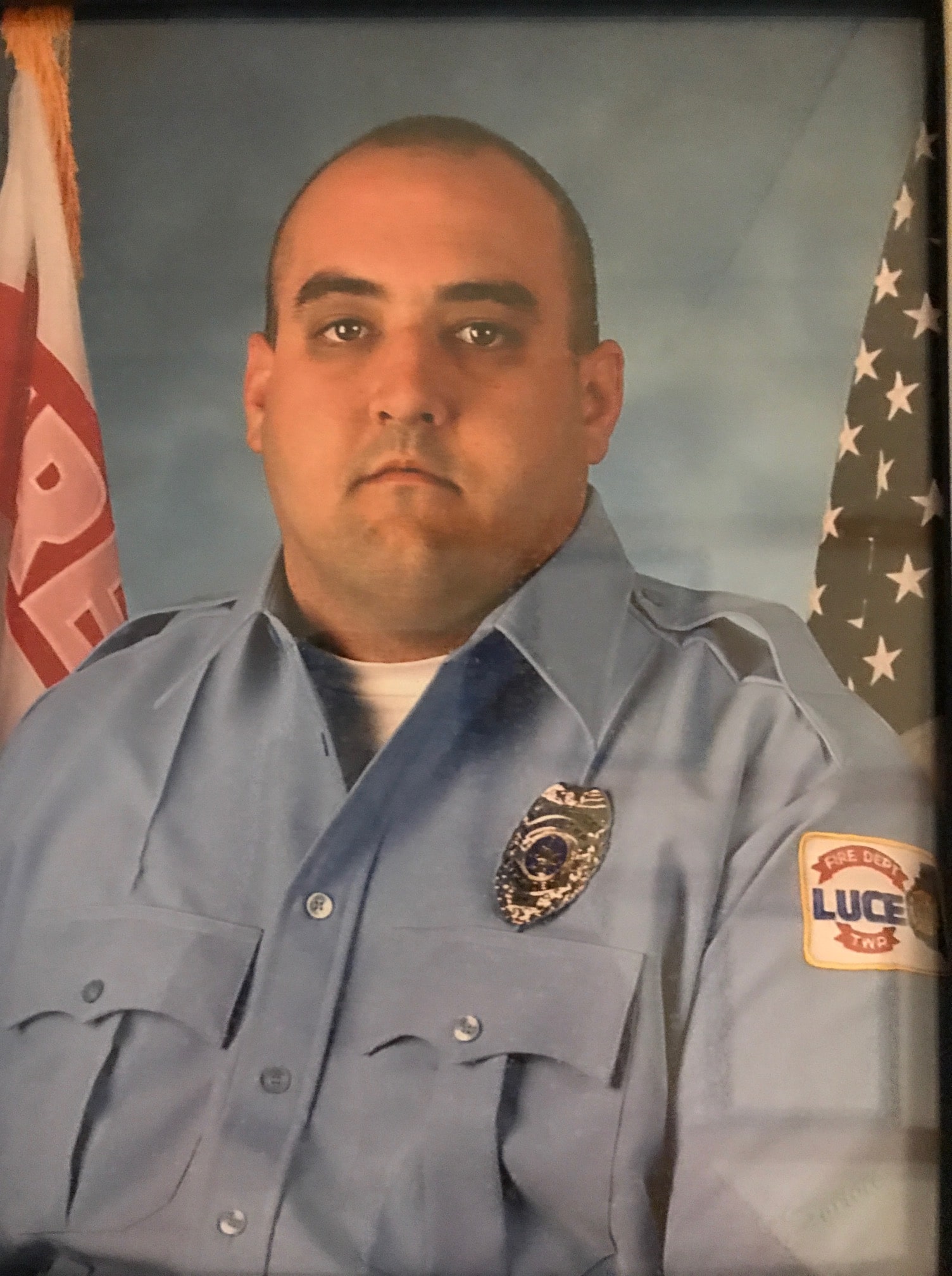 Service to the Community
Below you will find the service and a short explanation. These are not all-inclusive as we wear many hats.
Frequently Asked Questions
Contact
Send us a message and we will get back to you as quick as possible. All fields are required.